Business Continuity Management
"Business Continuity Management is defined as a holistic management process that identifies potential impacts that threaten an organisation and provides a framework for building resilience with the capability for an effective response that safeguards the interests of its key stakeholders, reputation and value creating activities."
Definition provided by Business Continuity Institute
Caimes provides affordable solutions, ensuring the continuity or uninterrupted provision of operations and services for all our Australian and International clients.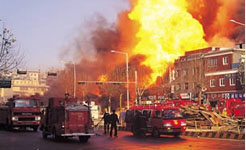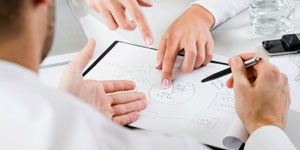 Caimes acknowledges the importance of a well structured and well embedded Business Continuity Management (BCM) programme within an organisation
Caimes consultants work closely with our clients to ensure optimal BCM results are achieved through a suitably structured BCM programme, which has been implemented to be in line with clients organisation' culture.
Caimes consultants use globally recognised RISK Management (AS/NZS 4360:2004) or Business Continuity Management (BS 25999) standards to deliver RISK/BCM programmes for our clients via a traditional project consultancy engagement or via the integration of Shadow-Planner, a leading web based Business Continuity Management software tool.
At a high level, our Business Continuity Programme includes the follow items:
Project initiation and framework
Risk / BCM policy
Risk / BCM awareness
BIA
RISK Analysis
Risk / BCM strategy
BCP
BC Testing, Auditing
BC Maintenance
Risk / BCM Compliance
Risk / BCM education and review
Project closure
Caimes is the only Authorised Shadow-Planner partner within the Asia Pacific region.
For further information on how Caimes can assist you with your business continuity needs, please contact us.