Glossary
We know a lot of industry terms and jargon can get confusing and overwhelming at times, here is a list of terms you may encounter.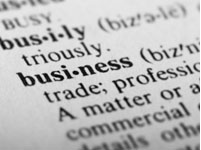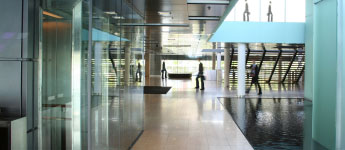 ARP
Achievable Recovery Point

The point in time that has been identified where data can actually be recovered
via backup or redundant systems. This must have been physically tested to confirm
that it is possible.

ART
Achievable Recovery Time

The point in time after the given event where it is possible to recover
identified business processes. This must have been physically tested to confirm
that it possible.

BAU
Business As Usual

The point at which the organisation is operating in a normal manner.

BCM
Business Continuity Management

Business Continuity Management is a discipline, process and methodology that is aimed at ensuring the continuity or uninterrupted provision
of operations and services.

BC
Business Continuity

The planning for, and management of, recovery from a major incident affecting the ability of a business to operate in its normal manner.

BCP
Business Continuity Plan

The documentation or set of steps required to recover an organisations business processes.

BIA
Business Impact Analysis

The activity of qualifying and quantifying information about business processes and the effect that an unplanned event may have on them and consequently on the business.

CS
Compliance Scorecard

The mechanism to measure compliance across the organisation via a recognised methodology.

Dls
Deliverables

An accepted thing or purpose that can be the result of a task execution – a "thing" in terms of tangible (item, article, entity) and a "purpose" in terms of intangible (point, idea, goal, intention). A deliverable can be created from multiple smaller deliverables.

DR
Disaster Recovery

The process, policies and procedures related to preparing for recovery or continuation of technology infrastructure critical to an organisation after a natural or human-induced disaster.

ICT
Information Communication Technology

An umbrella term that covers all advanced technologies in manipulating and communicating information. The term is generally used in preference to information technology (IT data) and Communications (IT voice).

IM
Incident Management

The process of managing and tracking tasks performed in response to a Business Continuity recovery event.

PMBok
Project Management Body of Knowledge (PMBok) is an inclusive term that describes the sum of knowledge within the profession of project management.The purpose of the body of knowledge is to identify and describe best practices that are applicable to most projects.
PRINCE2
PRojects IN Controlled Environments (PRINCE ver 2) is a project management method. It covers the management, control and organisation of a project.
Scope
Project Scope

The work that must be performed to deliver a product, service or result with the specified features and functions.

RM
Risk Management

The identification, assessment, and prioritisation of risks followed by coordinated and economical application of resources to minimise, monitor and control the probability and/or impact of unfortunate events.

RPO
Recovery Point Objective

The point in time as determined by the business (e.g. 'end of previous day's business') to which systems and data must be restored after an outage.

RTO
Recovery Time Objective

The time within which applications and data which support a process should be restored.

SOE
Standard Operating Environment

The base desktop operating system and relevant applications installed and configured on an organisations PC / Laptop equipment.

SP
Shadow-Planner

Multi award winning web based Business Continuity Planning software tool.