Business Continuity Blueprint for Small Business
Caimes Business Continuity Blueprint works with small to medium size organisations that are committed to ensuring protection & resilience for their future.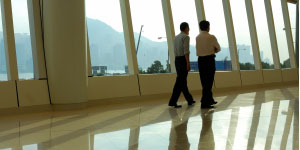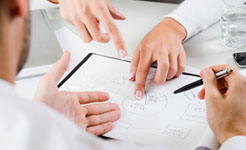 Caimes Blueprint has been specifically designed to provide small to medium size organisations with a low cost solution to kick off their Business Continuity Management programme. The programme covers the key areas required by any organisation to improve their current Business Continuity Management position and overall readiness.
At a high level Caimes BluePrint provides the following benefits:
Assists to improve the organisations risk management awareness
Assists in embedding risk management into the organisations business culture
Provides high level Business Continuity Planning awareness and training
Provides workshops with key stakeholders and staff
Initiates a high level Business Impact Analysis
Initiates a high level Risk Assessment
Identifies shortfalls and gaps in Business Continuity preparedness
Evaluates potential recovery strategies
Initiates desktop testing and evaluation
Provides framework for ongoing Business Continuity Management programme
Answers the Question – are we prepared?
Caimes Blueprint is in line with the BS 25999 standard (Business Continuity Management Standard)
For further information and to take the first step in your Business Continuity future, please contact
one of our experienced business continuity consultants to arrange a FREE initial Blueprint consultation.